Market & Co. is a food experience like no other. It mixes fresh food offerings with the tradition and authenticity of merchant-style city markets. Discover a foodie community experience, closer to home. 
See below for popular food selections this season.
Dine-In Delights
Calling all foodies! From Sushi to tacos, to pizza and chicken, Market & Co. has all your cravings covered. Discover some of our go-to favourites you've got to try during your visit.
Crab and Avocado Sushi Pizza from Kibo Sushi House 
Contrary to the name, this isn't your traditional pizza. Instead, this incredible treat features deep-fried sushi rice, patty topped with imitation crab meat, mayo, egg, cucumber, tempura batter and fish roe. Chef's kiss!
Tacos De Birria from La Mexicanada
Experience authentic Mexican cuisine with these famous tacos from La Mexicanada. You'll find delicious flavours in every single bite.
The Great White North from Score Pizza 
Feel ultimate Canadian pride with this creamy garlic pizza featuring asiago
Image Gallery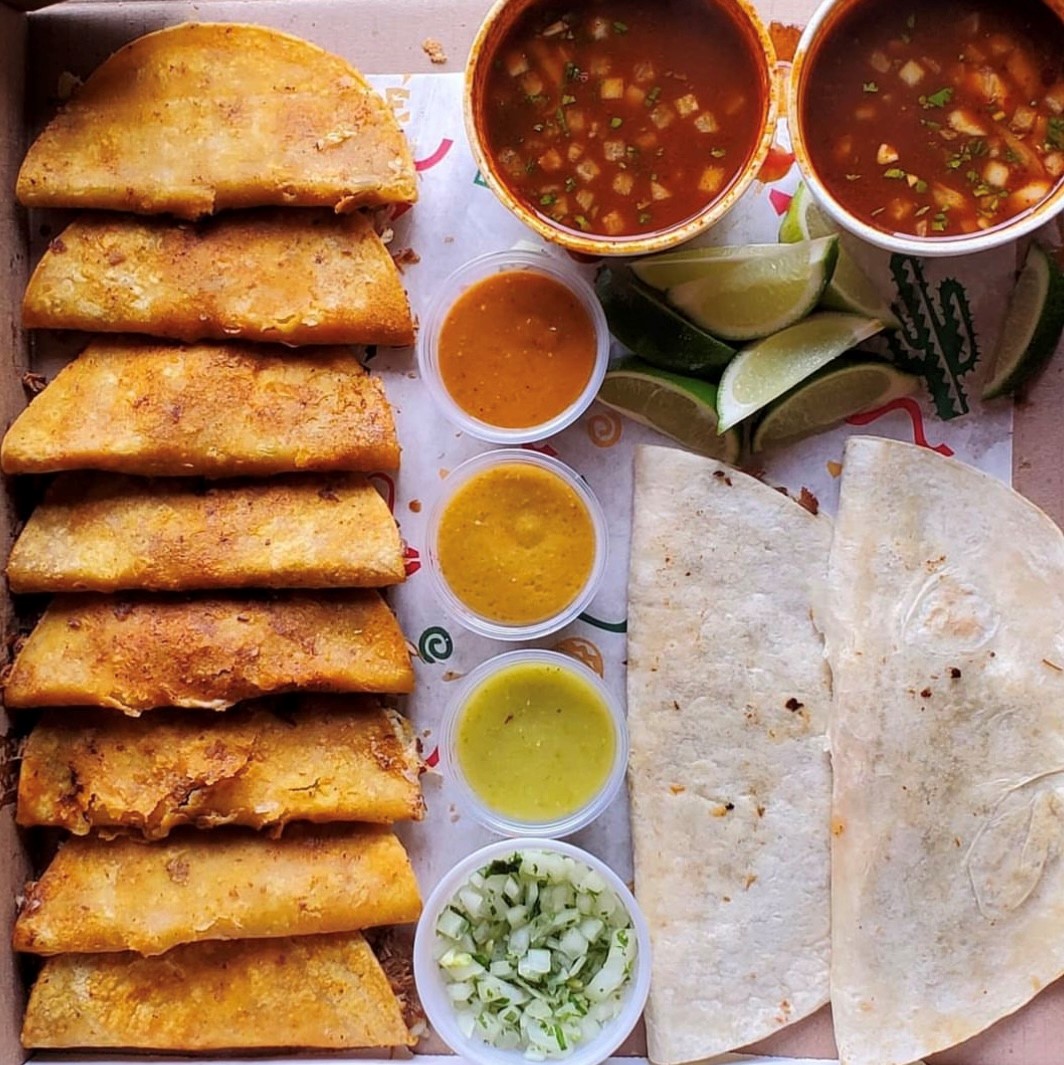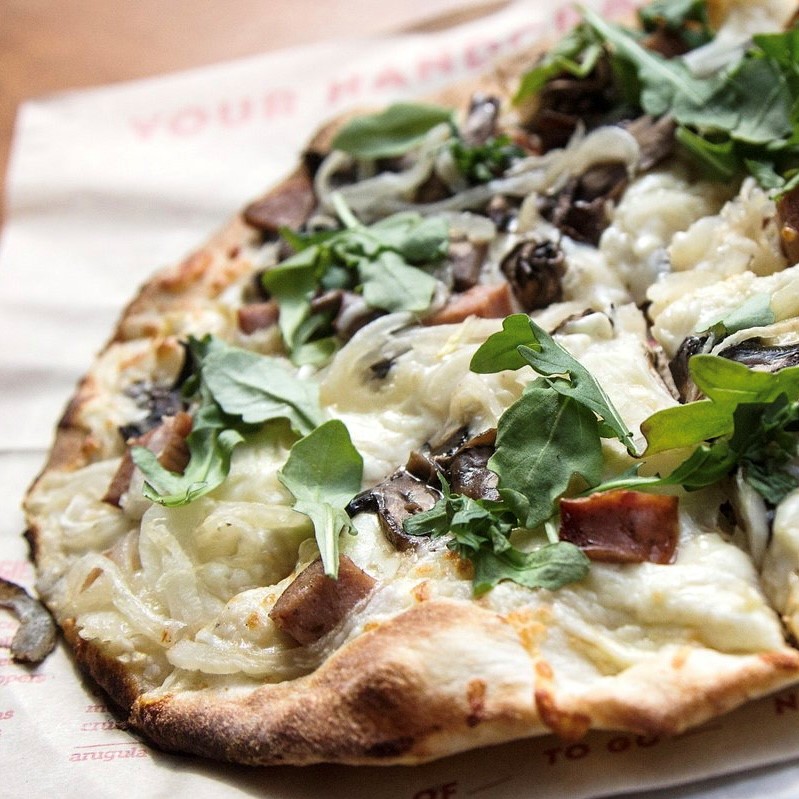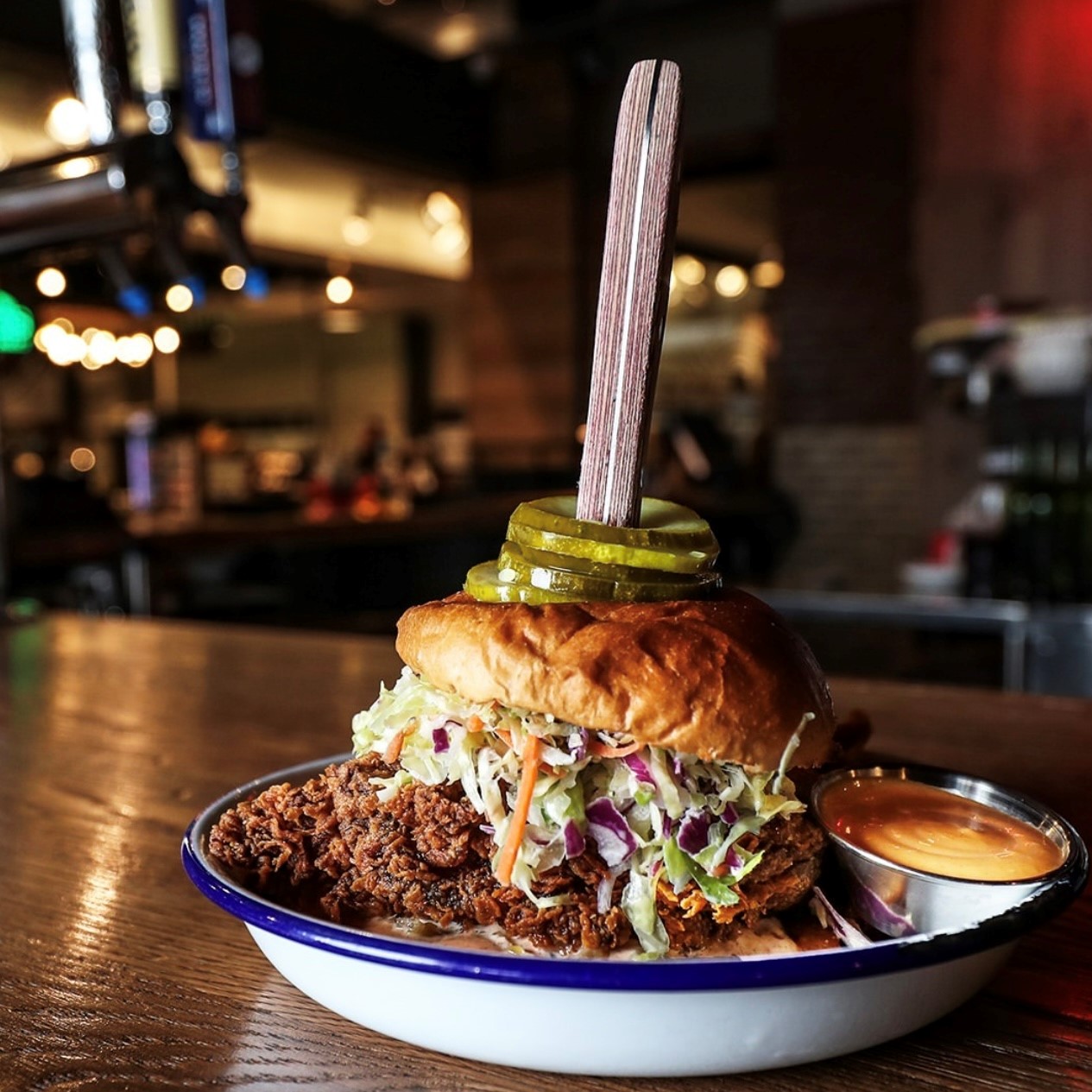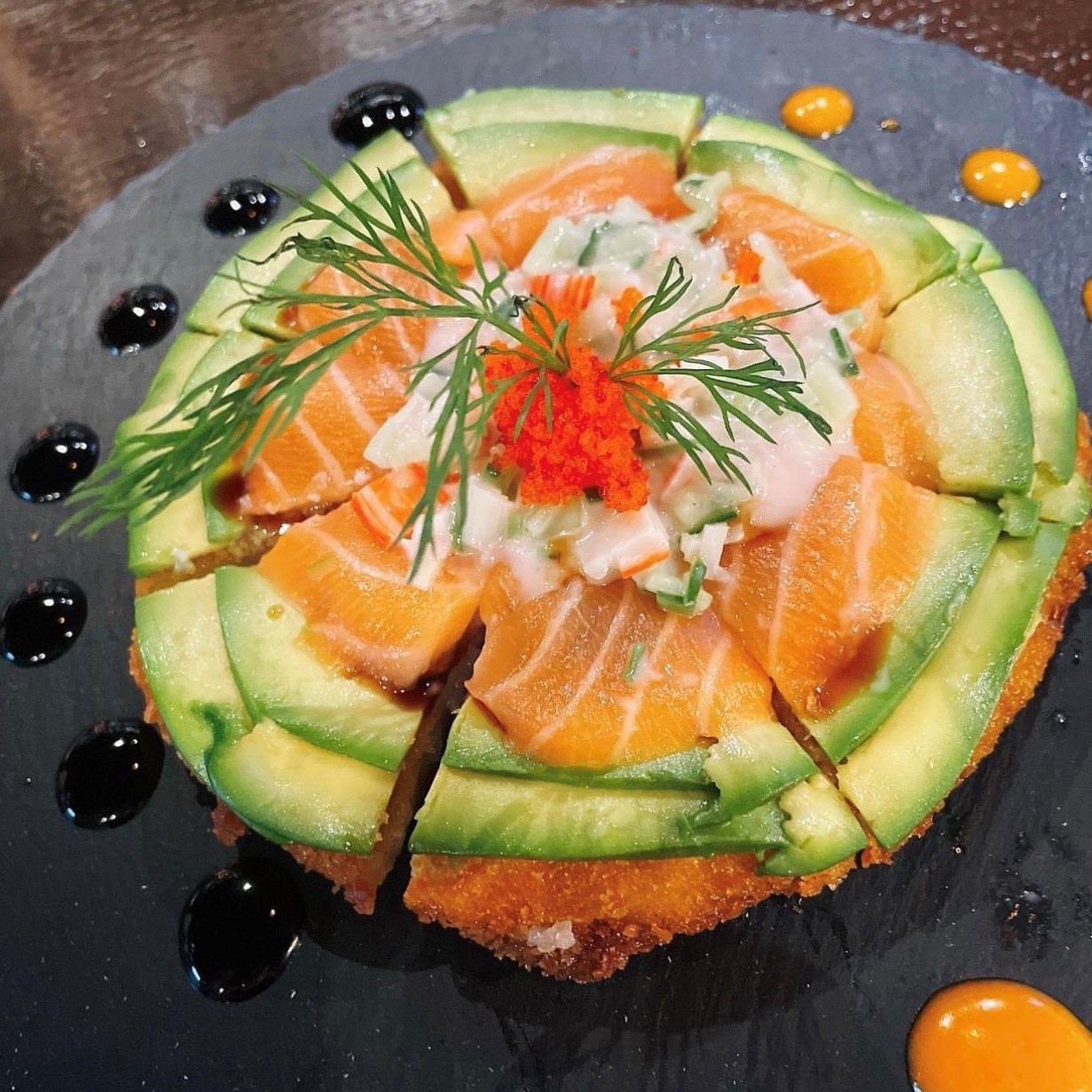 Trendy Takeout
When you're on–the–go there's only one place to stop for delicious take-out the whole family will love. Market & Co.'s takeout menu will take you from ready-to-go Jamaican Patties to curating your own nachos with Craft Chippery. Check out our top take–out picks for summer. 
Spicy Beef Patty from Patties Express 
A classic perfected. Grab a single patty or a dozen to take home. Oh, and don't forget the coco bread. Trust us. 
Ray Woodey's Craft Chippery 
Small place. Big taste. If you're a chip and pickle lover, you need to try Pickle Thing nachos. Seasoned beef crumble, aged cheddar cheese sauce, tex mex cheese, green onion, dill pickle, and drizzled with cusabi and BBQ sauce. 
Mediterranean Flatbread from Humble Roots
Vegan, gluten-free and delicious! If pizza's your go-to, try the Mediterranean Flatbread with quinoa flatbread, cashew cheese, spinach, sundried tomato and drizzled to perfection balsamic vinaigrette.
Image Gallery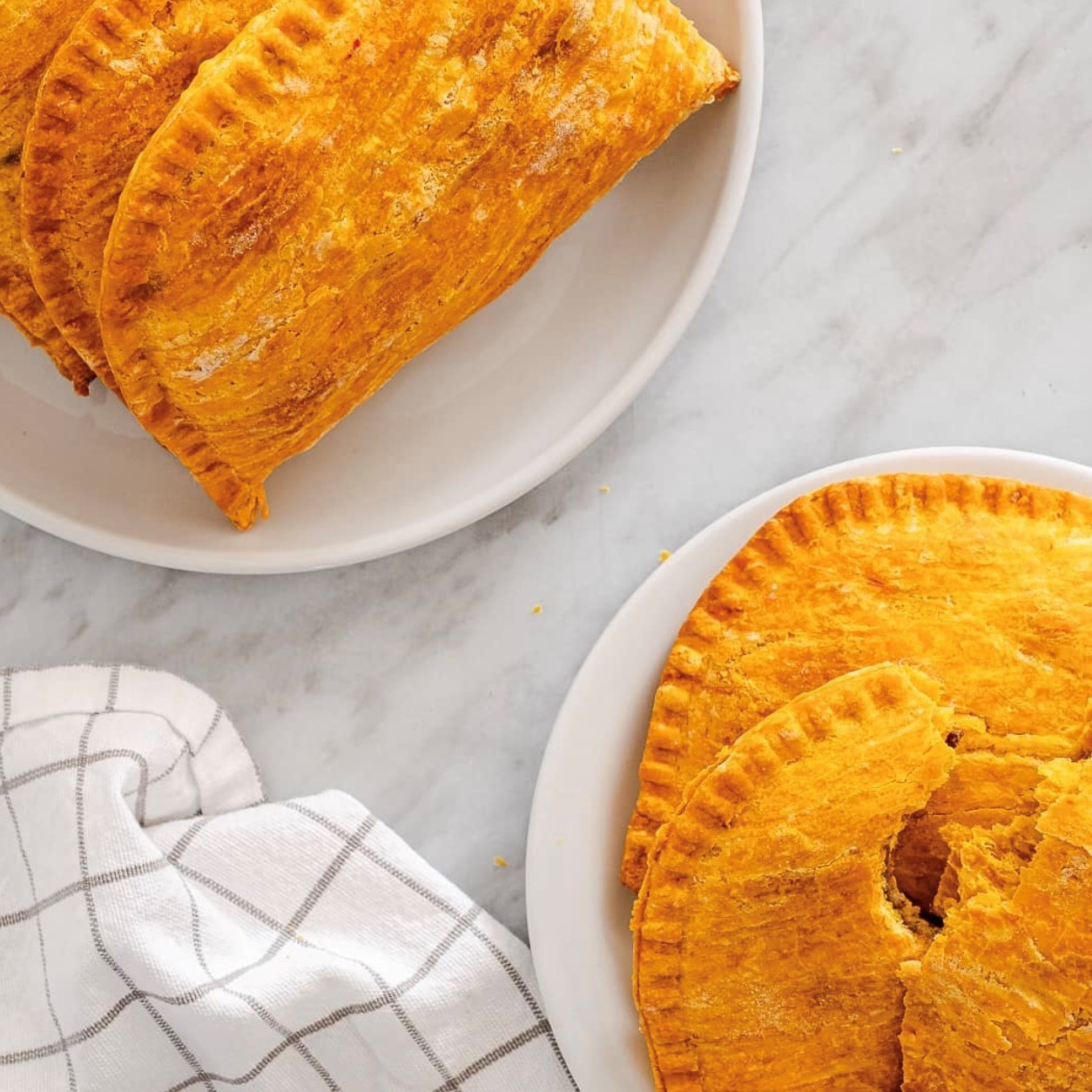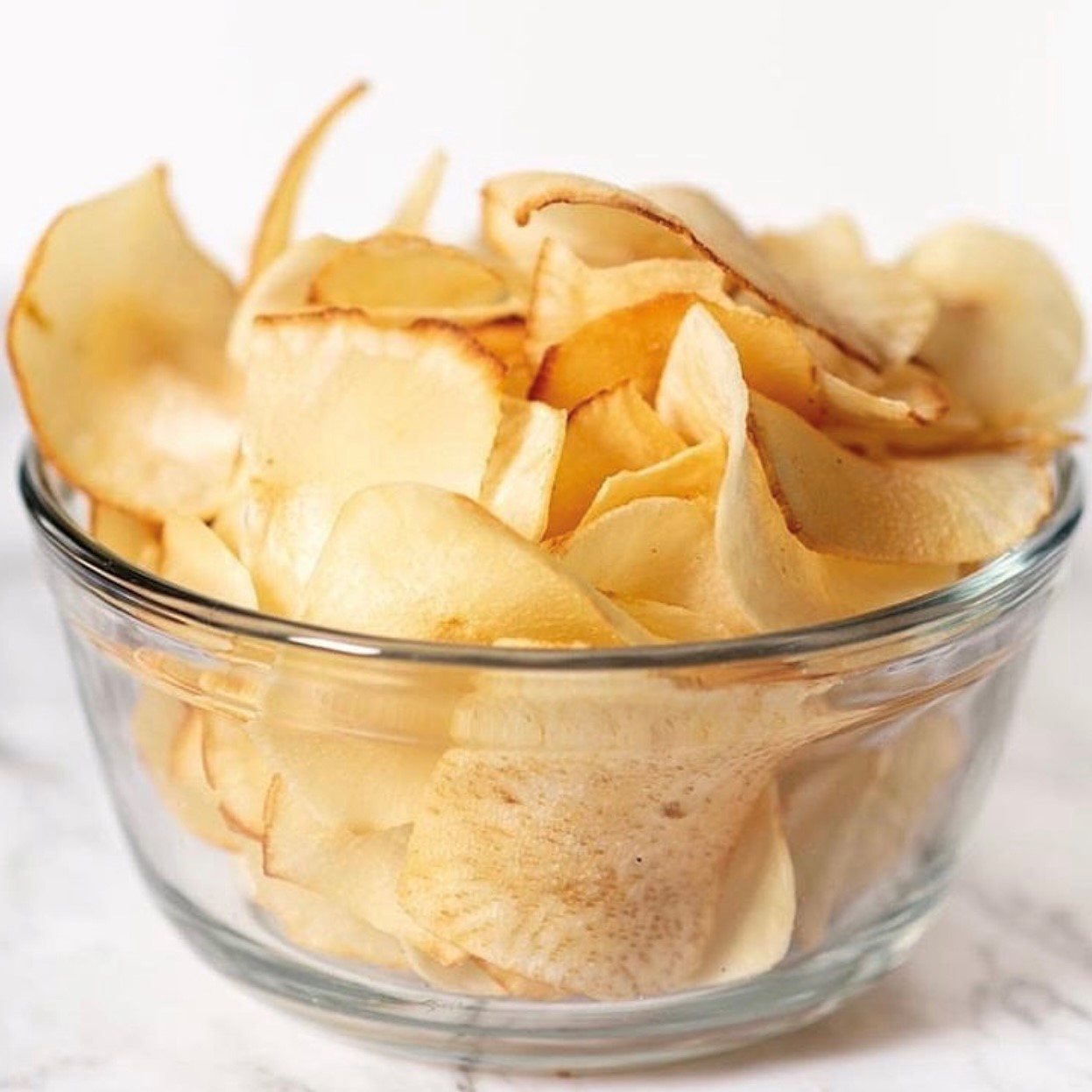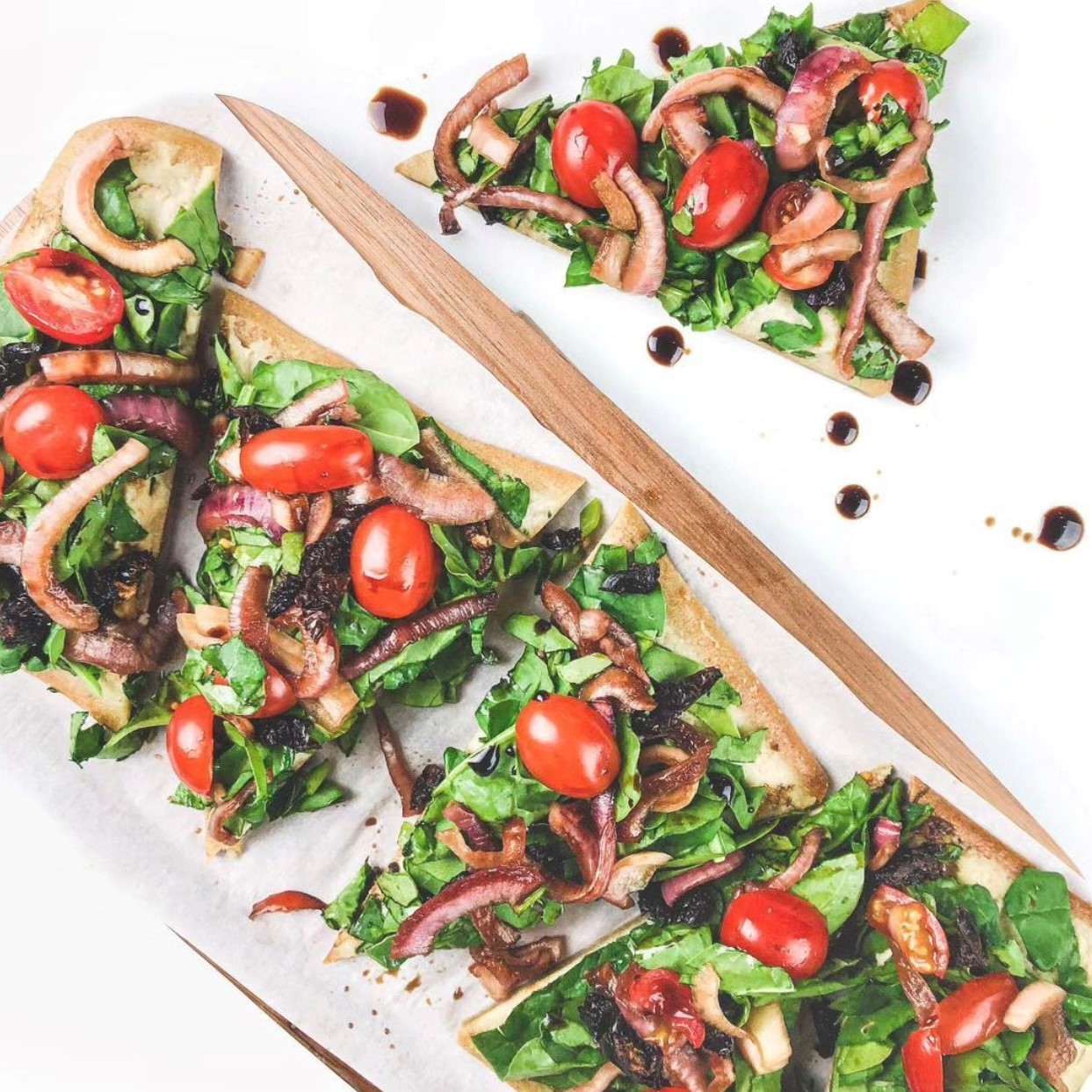 Dreamy Desserts
One glance at any of our dessert shop display cases will have you drooling. But don't stop there, it's time to try something new! Read on to learn about some of our Market & Co. top sellers for your sweet tooth.  
Fruity Pebbles from The Dapper Doughnut 
This fruit-tastic mini doughnut is out of this world delicious. Topped with nostalgic fruity pebbles you'll be transported to all the best parts of childhood.  
Berry Cheesecake from Amadeus Patisserie  
There are berry any words to describe this smooth cheesecake. Crafted on a bed of Graham cracker crust and topped with fresh seasonal berries, you'll be going back for more.  
Rainbow Warhol Pockets from Mango Like Desserts 
Don't miss Rainbow Warhol Pockets made with fresh tasting flavoured-crêpes, lightly decorated with a line of icing sugar and accompanied by fruits. Oh, and they're also very Instagrammable! 
Macarons from Amadeus Patisserie
You can never go wrong with macarons. Discover a mini taste of France with several different flavours offered at Amadeus.
Image Gallery